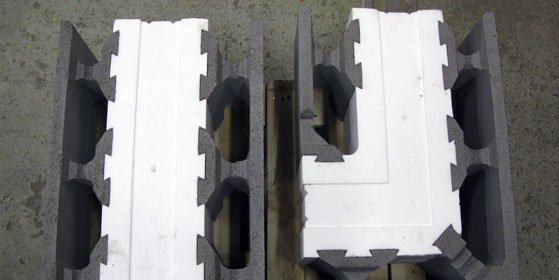 You can produce all your high-quality and durable stone products, from insulated blocks to paving stones to curb stones and water duct blocks, with the same machine.
Thanks to long product development and experience, our devices are particularly good at producing products not only from concrete but also from many different materials, e.g. from recycled raw materials such as XPS, EPS, plastic, glass, etc.
With our electromechanical and therefore highly accurately repeatable devices, the products are truly homogeneous, throughout the working day and from day to day. Environmental conditions do not affect the operation and accuracy of the devices.
Thanks to new servo technology and intelligent control, the cycle times of our production machines are really fast, and products can be produced with one production machine up to 7,000 cycles per day.
Products
Antique stones
Bonding blocks
Chimney blocks
Curbstones
Ecological pavers
Filter blocks
Fireplace elements
Flooring blocks
Garden curbs
Hollow blocks
Insulation blocks
Interlocking pavers
L-blocks
Landscaping stones
Palisades
Solid blocks
Staircase steps
U-blocks
Wall retainer blocks
Water duct blocks